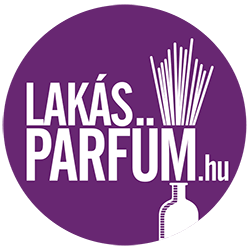 ---
---
The forbidden Garden we find unexpected things. The wood used to make this creation are manifold and diverse: spices, berries, flowers, leaves and wood. The result is a classic and discreet scent. The FORBIDDEN GARDEN, dedicated to all dream garden where we would walk around and a long pause to read, to talk wrapped in a thousand fragrances. A garden to Barry Lyndon, large green areas, bright and open. The forbidden garden is a maze of Oriental spices, a labyrinth where getting lost in the citrus notes of bergamot from Calabria and the warm scent of star anise of China and the Patchouli of Indonesia. Use it to decorate your living room, the entrance of the House, the porch or the bow window. If you prepare a dinner in the garden or on the patio remember placing it a few hours before guests arrive: intensify the scents of your plants.
Olfactory Family: Oriental, Spicy

Head Notes: Fresh, Aromatic China Starry Anise, Bergamot of Calabria, Guatemala Cardamom, Madagascar Cloves, Red berries of Jamaica.
Heart Notes: Bloomed, Spicy Egyptian Jasmine, Rose of Turkey, Cinnamon of Sri Lanka, Indonesian Nutmeg, Leaves of Violets, Indonesian Patchouli, Sandalwood of Australia.

Base Notes: Woody, Oriental Haiti Vetiver, Cedarwood of Virgin Islands, Indonesian Patchouli, Vanilla of Madagascar, Indian Saffron
For the 3,000 ml pack, we offer a 70 cm bamboo wicker package.
Product: Giardino Proibito - 90th Anniversary
Category: reed diffuser, Sale, Giant Reed Diffusers
Product code: 1925GP30
EAN: 8009513003906