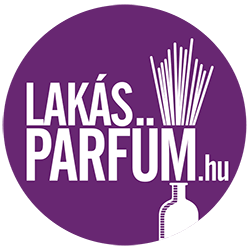 ---
---
Rolando, Roman "nose" of the company, managed to imprison the essence of our memories, our dreams, our emotions in the small universe of a glass bottle
"Sacred and profane" through all our senses: MEA CULPA, the new fragrance that environment will be presented by Wally 1925 the next September. HOMI

We try to close your eyes, listen quietly intense emotions that rich notes of this fragrance bring us back to memory: some lived other only imagine but they are there, inside us, like a DejaVu ready to hit the heart.
We dream those red-hot dunes, blowing in the wind, the Arabian Desert that the Elèmi of Arabia brings us back? Or have lived in a previous life? And that light but so intense scent of incense of Somalia that seems to enfold us where and when we captured him? Precious woods, Patchouli of Indonesia, cedarwood
Black Vetyver d'Haiti, one inside the other, they are collected in the treasure chest of the heart of the fragrance and the persistent, white musk, amber, vanilla of Madagascar to compensate for the sacredness of the head.
MEA CULPA is a fragrance of important and exclusive Environment for meditation that you cannot avoid loving immediately, from the first smell test.
You will realize that you will be taken to situate more relaxation environments, for example where it is natural to read or listen to music.
Don't get a fault if you will appreciate forever.
Olfactory Family: Incense, Oriental
Head Notes: Elémi of Arabia, Incense from Somalia, Cedarwood of the Texas, Zagara of Morocco, Raspberry
Heart Notes: Precious woods, Indonesian Patchouly, White Cedarwood
Base Notes: White Musk, Amber, Vanilla of madagascar
For the 3,000 ml pack, we offer a 70 cm bamboo wicker package.
Product: Mea Culpa - 90th Anniversary
Category: reed diffuser
Product code: 1925MC30
EAN: 8009513004064
274 EUR